Sri Gethuk: Hidden Waterfall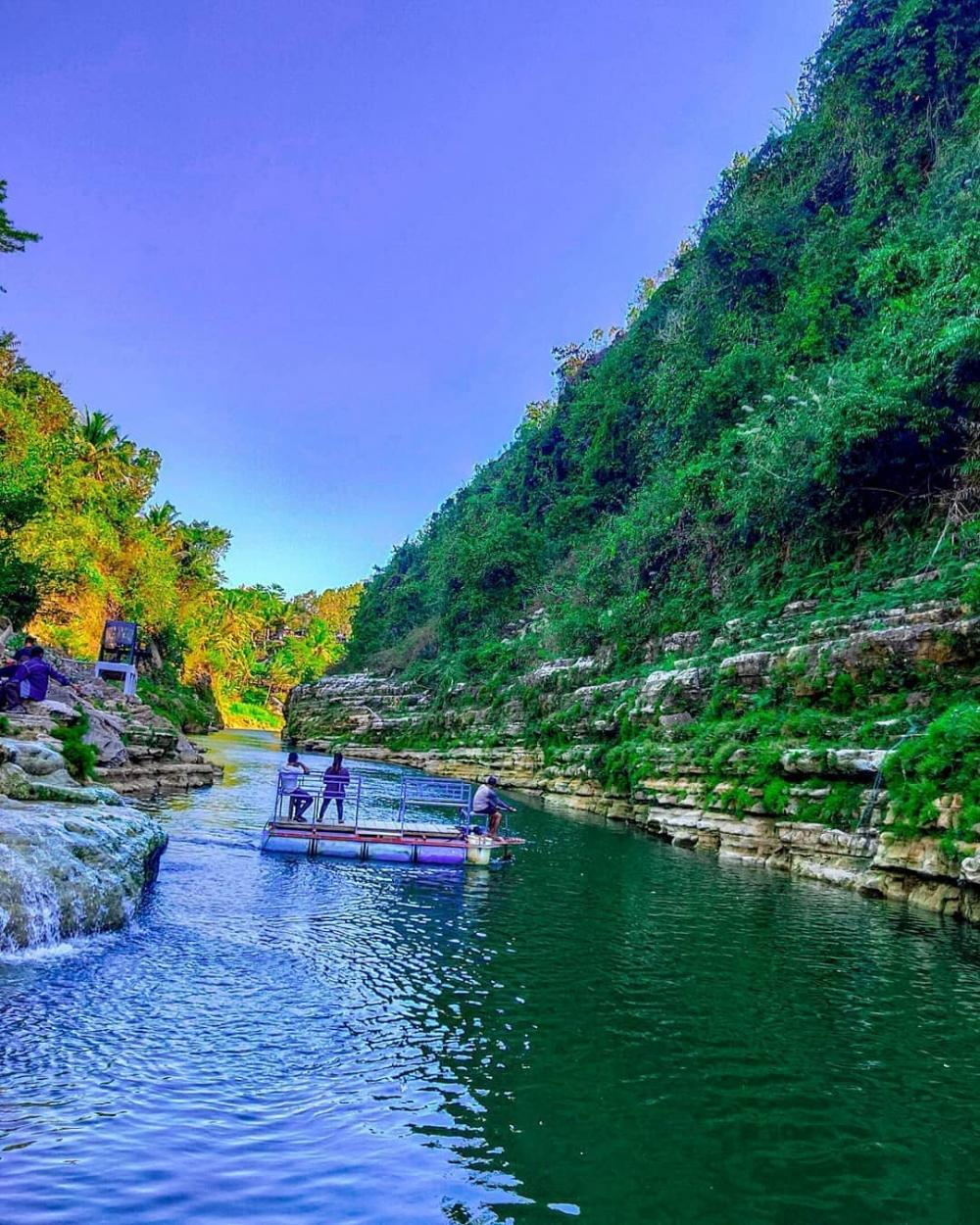 Many beautiful places in Yogyakarta but some of them are hidden and those are worthed to be explored, especially in Gunung Kidul Regency. One of those places is Sri Gethuk Waterfall, this waterfall is located in the edge of Oyo River (Kali Oyo).
To get to the waterfall, there is a unique and different way. First; take steps around 300 meters and then rent a traditional raft. Second choice is trek the field path around 450 meters and then step up on 96 stairs. Pretty though right?!
Local people try to make a transportation to the waterfall and also they want to make an attraction for tourists, so the tourists would be interested to visit Sri Gethuk Waterfall, that is why they make a traditional raft. Most of the materials of the raft are from useless material, they recycled those useless materials becomes a very useful and unique transportation.
Many out door activities can be done in Sri Gethuk Waterfall. First is flying fox. The length of flying fox track is about 350 meters and its height is around 25 meters. Second is tracking with moto cross at the edge of Oyo river. The long of the track is around 30 meters. Third is body rafting or river tubing along Oyo river or just enjoying the view by traditional raft. The last one but not least; remember to try this! Cliff jumping!!! Wow!!! really pump up the adrenaline, it is not perfect when it does not swim and enjoy the fresh water of the waterfall.
Keep the trash off the river and make sure the tour is handled by professional tour agent, cheers!