Pawon Temple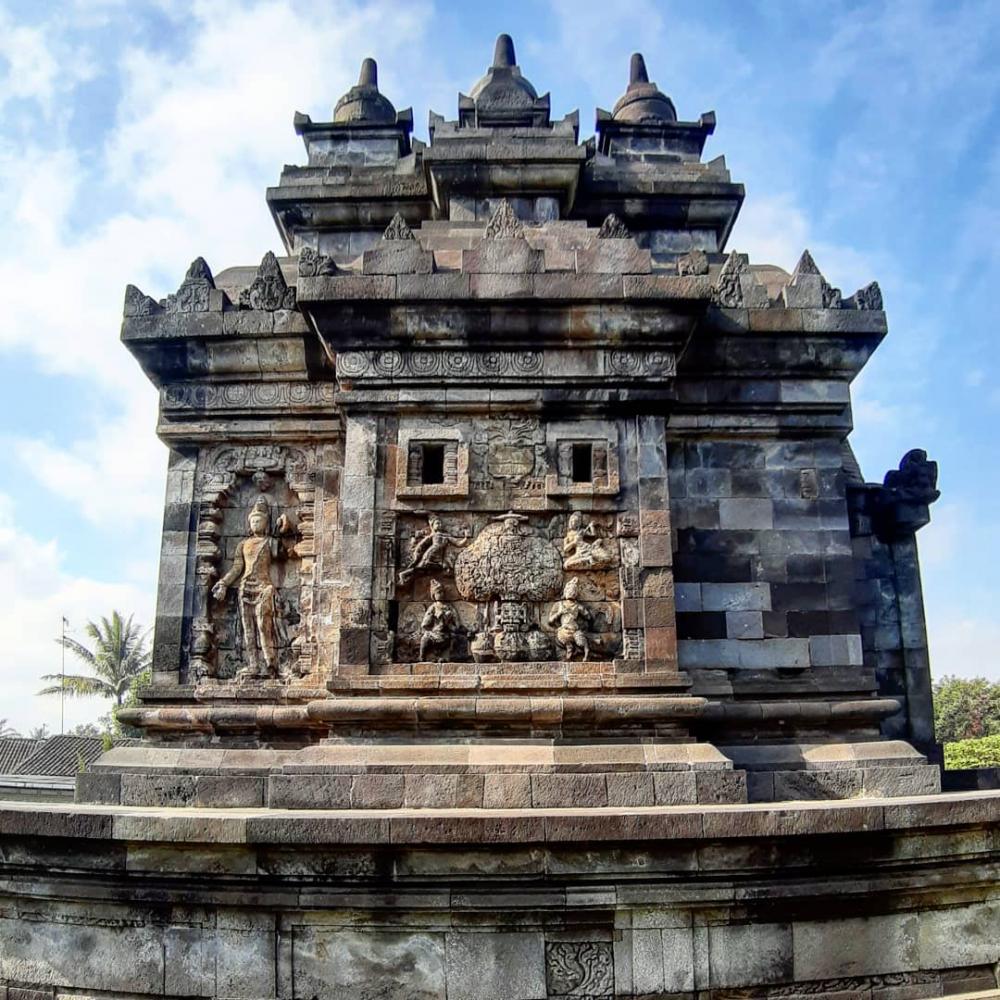 The temple is located between Borobudur and Mendut Temple, it is placed around local people houses. Pawon Temple is one of the Buddhist temple in Yogyakarta and Center Java area, it is built when King Samaratungga of Dynasty Syailendra run the kingdom, this beautiful temple is smaller than Borobudur Temple. It also has identical relief with Borobudur, some people say it is also older than Borobudur Temple.
Many people say it is used to be a place to store ash from the crematation of king bodies, because the size is rather smaller than praying temple and it has windows or ventilations which is praying temple does not have.
According to the text from the government near the temple, it is said that the word pawon (kitchen, in Javanese language) is formed from the word pa-awu-an means place to store awu (ash). Some say it is like a temple to take a rest on the way long to Borobudur.
Pawon Temple is simple but enchating as well, the relief outside the temple is a bas relief of kalpavriksha (a wish - fulfilling divine tree, some say it is like a mango tree), the tree is guarded by
Kinnara - Kinnari, two female birds with human head and also in the top are the flying Apsara - Gandharva, they are guardian angels.
Near the temple, local people live happily. There is a tall huge Bayan tree grows fertile in the temple area. Some local people own the souvernir shop in the temple area also some of them make a coconut sugar and sugar cake, try some and feel the hospitality of local people there. Enjoy and cheers!