Amazing Pindul Cave Tubing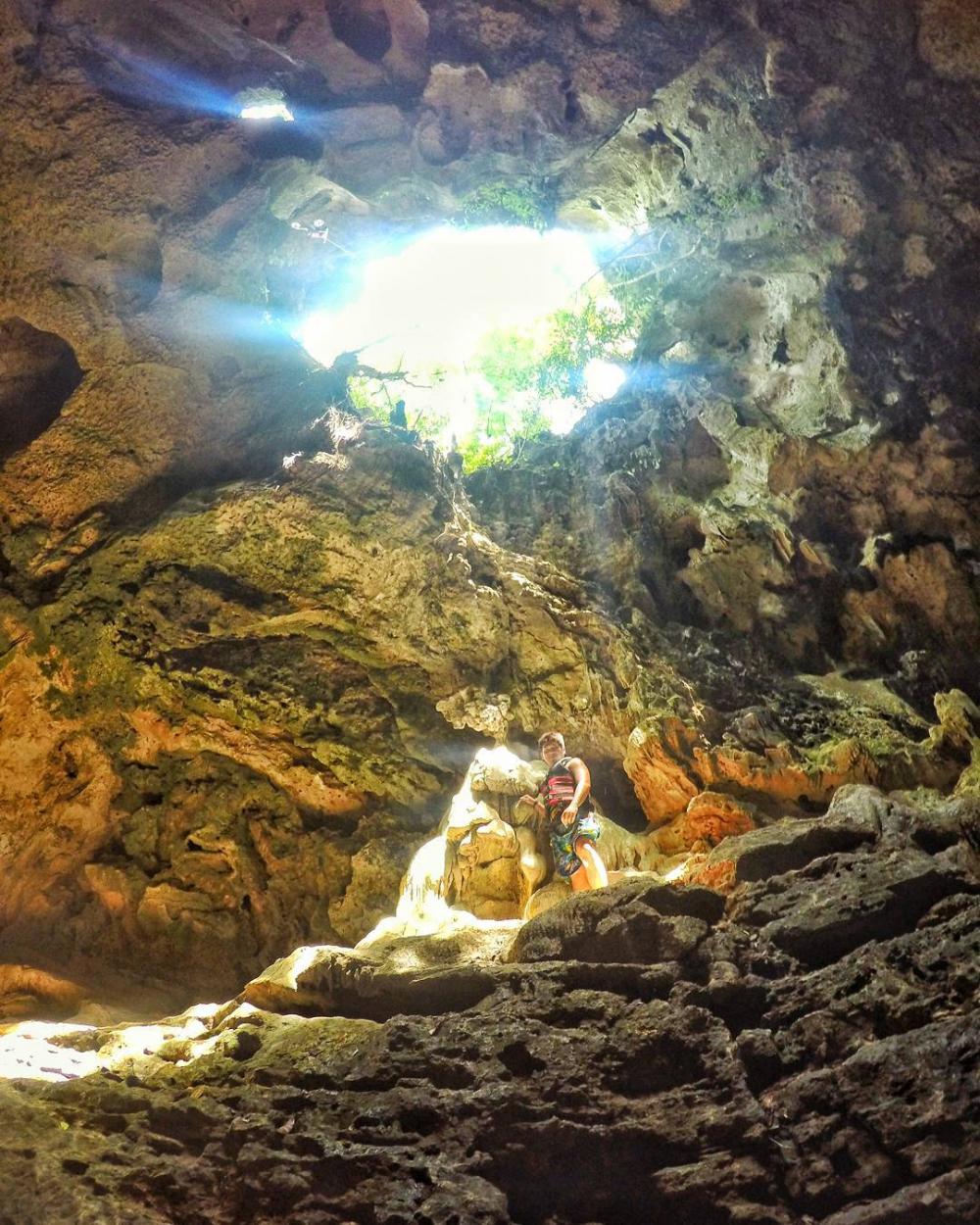 Indonesia has many wonderful places that are worthed to be explored. Some are the beauty of ocean, some are the wild savannahs or the excitement of the ring of fire of the active volcanoes.
This time is the fun of cave tubing along 300 meters length. Pindul Cave is the horizontal cave in Gunungkidul Regency of Yogyakarta and the way to enter it by tubing along the river inside the cave.
Pindul Cave offers panorama of stalactites and stalagmites. Need around 45 minutes to tubing along the river cave.
Be ware of the darkness inside the cave and keep silence (just listen up to the tour guide) before bunches of bats flying around your heads, your hands and your faces!
Try the activity that can lift up the adrenaline; body rafting along the river outside the cave and jumping from the cliff above the river! Fantastic!
Bring the dry clothes and make sure that the tour is handled by right hand (tour agent) because many people also want to explore the same cave, hands up of the queue!
Keep the river, cave and the area clean and cheers!